Your Black President: Roland Martin Says 100 Days Is Not Enough for Obama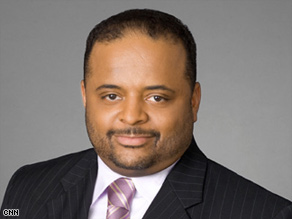 The new president has been in office one week and already the clock is ticking as to whether or not he can get a lot accomplished in the first 100 days of his presidency.
Did I miss the memo? I thought the presidency is a four-year term.
If you turn on television or radio, commentators, correspondents and talk show hosts are speaking in breathless tones about the need for President Barack Obama to get off to a fast start and show all kinds of accomplishments in the first 100 days.
And we are given the sense that if he hasn't signed a lot of major bills into law and issued a slew of important executive orders, then he will have failed.
Oh stop it.
Lest you think this is about Obama, it isn't. I thought it was just as stupid to put Presidents George W. Bush, Bill Clinton and George H.W. Bush on some kind of silly shot clock.
This Washington, D.C., parlor game happens every four or eight years. It has gotten so silly that some folks actually analyzed Obama's first 100 hours. It took that long to figure out the quickest path from the presidential sleeping quarters to the Oval Office!
The problem with so much emphasis being placed on the first 100 days is that a premium is placed on speed as opposed to thoughtfulness.
Take the president's stimulus package.